1 September 2017 Update!
We are in the process of overhauling a long overdue website update! Stay tuned for great things to come!
Working hard for all of our clients and their design needs has left us a little short-handed when it comes to getting our own website and offerings updated! As we've grown over the years, we've expanded our capabilities, offerings and product range. We are excited t oshowcase these and our updated portfolio. In the meantime, continue to reach out on Facebook and our other Social Media and digital outlets. We thank you for your continued patronage.
Veteran's Day 2014
As a Veteran-Owned Business, Studio Creations will be Observing the Holiday tomorrow and taking part in local Ceremonies. However, we would like to offer 20% off all orders placed with Studio Creations to Veterans and Military for the Week of 10-14NOV. Contact us for details! And THANK YOU FOR YOUR SERVICE & SACRIFICE! #VeteransDay
5 May 2014
Sports and Athleticwear from Holloway Visit Holloway Apparel and then Give us a call to Discuss your Embroidery and Screenprinting Design for the perfect Team Aparel, Race Shirts or Performance Apparel for your Business.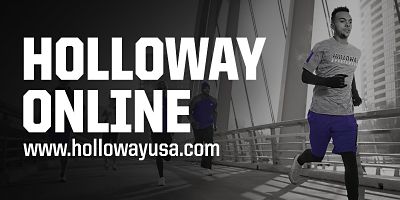 26 February 2014
See-Through Window Vinyl NOW AVAILABLE!
Advertise your business without "losing sight" of your customers! Window Graphics are the perfect way to advertise your business, products, or events. Choose from our popular Window Cling material, or our NEW See-Through Window Vinyl, and transform your windows into dynamic advertising tools. The removable adhesive allows you to mount this see-through window film in retail or automotive windows, while still retaining outward visibility.
10 February 2014
* NEW PRODUCTS * NEW PRODUCTS *
We are excited to announce new product offerings! Custom zipper pulls, mirrors, button fridge magnets, keychains and buttons! Our custom zipper pulls are designed to customize your jackets, hoodies, book bags and even pants, feature a high-gloss, weather-resistant finish, a plastic backing with chromed metal zipper hook. All of of our magnets feature a high-gloss, weather-resistant finish, a heavy magnet back and high quality, full color face print. We print on standard brilliant white paper stock and offer an upgrade to clear acetate for a metallic finish. Contact us today for more information on these great unique options to market and advertise your business or use them as a trendy alternative for Save the Dates, Give-aways or Gifts!
28 January 2014
Support Art Therapy! Studio Creations has a passion for inspiring not only ourselves but others to create and share what inspires them. Whether it's a craft project, a bold sculpture or aim and click with your iPhone, let's share what inspire's us. You never know what might brighten someone else's day, make them think outside the box or stir a creative project in them. Or maybe you want to bet more involved? If you would like to know more, here is good place to start: Art Therapy Blog
20 January 2014
We are now on Pinterest! Follow us to see our inspirations, check out our latest project, browse our galleries, or get inspired yourself! We are just getting started so bear with us as we build our page and get pin obsessed and check back often!
15 January 2014
Happy New Year!
We are always excited to highlight projects that are close to our heart like these custom-designed Holiday Cards for our Military Deployed Overseas. Whether it be during the holidays or any day, it is important to take a moment and remember those that sacrifice their time and lifestyle so that we can enjoy the freedoms afforded to us.
24 October 2013
October is Cancer Awareness Month
Studio Creations is Proud and Honored to be a part of the Fight against Cancer and we will continue to contribute to local Fundraisers raising money to help Find a Cure!
13 July 2013
Another Award Winning Design from Studio Creations!
We'd like to congratulate Studio Creations Owner and Lead Design Specialist Kristin Stout for being selected as the Second Place Winner in the ShopRite "Designed to Fight Hunger" Reusable Bag Contest. Read the full press release here: ShopRite.